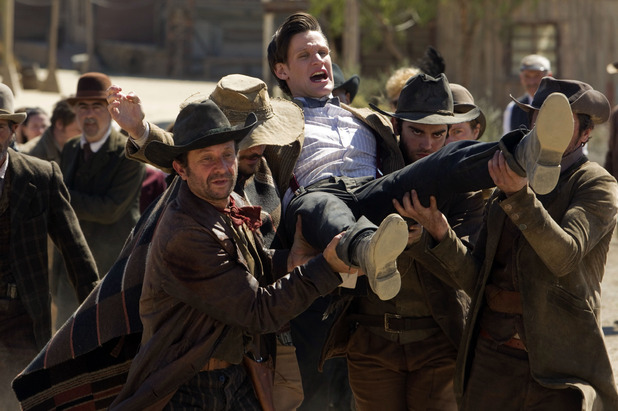 Caleb, Sarah and new contributor Nat Slow don their stetsons and ignore the keep out sign as they explore 'A Town Called Mercy'. Daleks, dinosaurs and now a cyborg gunslinger. As Doctor Who meets a western we discuss guns, tic-tac spaceships, moral complexities and The Doctor's mercy.
Did The Doctor make the right decision with Kahler Jex? Would The Doctor have used the gun? Where did The Doctor learn to speak horse? And who gave Amy a gun!
Keep out?
Podcast: Play in new window | Download (Duration: 59:35 — 27.4MB)
Don't forget to keep an eye on the website for James' review of A Town Called Mercy, coming soon! now live, check it out!
And once you've heard what we have to say, let us know what you think in the comments, or by email, Twitter or Facebook.